University Chaplaincy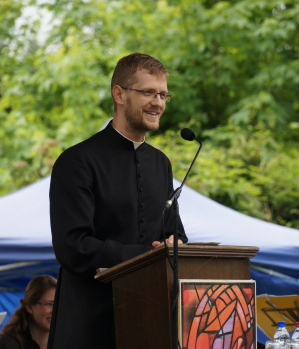 An integral part of our Faculty, the University Chaplaincy offers holy mass and special events to students together with spiritual talks at any time by previous appointment. The Christian Student Circle (Szósz) is a group of volunteers under the auspices of the Chaplaincy, organising a number of events open to all students.
The Faculty Chaplaincy also offers students the Tuesday evening meetings organised by Father Feri Pál together with different self-knowledge and skills development groups, devotion circles and charity work.
We also run preparatory courses for confirmation and marriage in small groups as requested. Our professionals provide pastoral care in topics related to lifestyle and religious life, helping students to improve their spiritual, mental and physical well-being, and to cherish their human relations.
Our regular weekly events and high-profile annual events aim to help students re-charge in spiritual terms and to spend some memorable years at the Faculty.
András Hodász
University Chaplain