András Cser
András Cser DSc habil.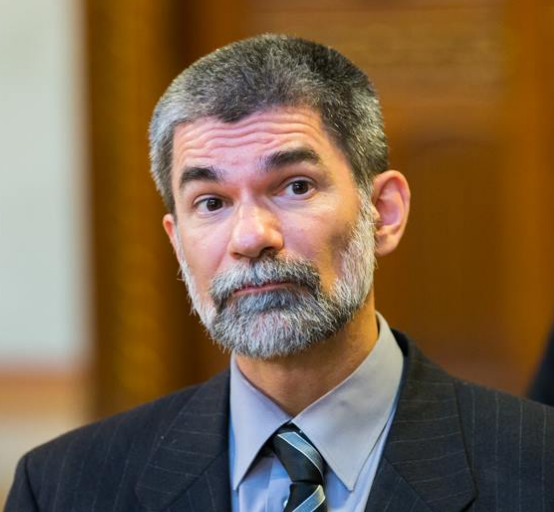 Full professor
Institute of English and American Studies
Pázmány Péter Catholic University
Titles
DSc (2017, HAS; Aspects of the Phonology and Morphology of Classical Latin)
Habilitation (2009, PPCU; The Phonotactics of Classical Latin Consonants)
PhD (2002, Linguistics, Eötvös Loránd University; A zörejhangok gyengülési és erősödési folyamatainak tipológiája és modellezése)
MA (1996, English, Latin and Theoretical Linguistics, Eötvös Loránd University)

Positions held
Full Professor, PPCU Dept. of Theoretical Linguistics (2018–)
Vice Dean for Science and Research, PPCU (2010–2014)
Chair, Institute of English and American Studies, PPCU (2008–2013)
Associate Professor, PPCU Dept. of Theoretical Linguistics (2003–2018)
Lecturer, PPCU Dept. of Theoretical Linguistics (1999–2003)

Other

Visiting Professor, Charles University, Prague (2020)
Guest lecturer, Edinburgh University (2013, 2015)
Guest lecturer, Ludwig-Maximilians-Universität, München (2013)
Chairman of the Linguistics Committee of the National Research Fund (OTKA) (2011–2015)
Visiting Scholar, Notre Dame University (2008)
Guest lecturer, Helsinki University (2002, 2007, 2010)
Research Visitor, Cambridge University (1996–97)

Talks, posters at international conferences (selective list)
The phonological conditioning of Latin inflectional allomorphies. 18th International Colloquium on Latin Linguistics, Toulouse, 2015
Scale-based phonological conditioning and changes in Latin inflectional allomorphy. Societas Linguistica Europaea 48th Annual Meeting, Leiden, 2015
Phonology and morphology in the nineteenth century: the issue of abstractness vs. empiricism. Workshop on the History of Historical Phonology, Edinburgh, 2015
Types of sound change. Symposium on Historical Phonology, Edinburgh, 2014
'Constraints on prefixation as evidence for the history of Latin gn. 14th International Morphology Meeting, Budapest, 2010
The reaction against loanwords: the case of Latinate borrowings in English. 9th Conference of English, American and Canadian Studies, Brno, 2010
The phonology of Latin gn-initial stems. 17th Manchester Phonology Meeting, 2009, poster
Morphological analysis in Pál Pereszlényi's Hungarian Grammar (Grammatica Linguae Ungaricae, 1682). International Conference on the History of the Language Sciences, Potsdam, 2008
English purist tendencies in a comparative perspective. Second Symposium on New Approaches in English Historical Lexis (HEL-LEX 2), Lammi, 2008
The -alis-/aris allomorphy revisited. 13th International Morphology Meeting, Vienna, 2008
On the phonotactics of liquids in Latin. 15th Manchester Phonology Meeting, 2007
Ein wirkliches Factum oder ein algebraisches Zeichen? The crisis of facts vs. abstraction in nineteenth-century historical phonology. 13th Manchester Phonology Meeting, 2005, poster
Palatality as secondary place. Congrès International Linguistique XVII, Prague, 2003
Viginti quatuor: a medieval genre of Latin grammar. Lingue romanze nel medioevo, Piliscsaba, 2002
András Cser serves as the Editor-in-Chief of Acta Linguistica Academica, an Arts&Humanities journal in Akadémiai Kiadó's portfolio AKJournals.