Cooperation between Pázmány Péter Catholic University and the University of California, Los Angeles (UCLA)
January 12, 2019
On January 11, 2019, PPCU President Dr. Szabolcs Szuromi, DSc. signed a general cooperation agreement with UCLA in Los Angeles in regards to research and educational fields of Humanities.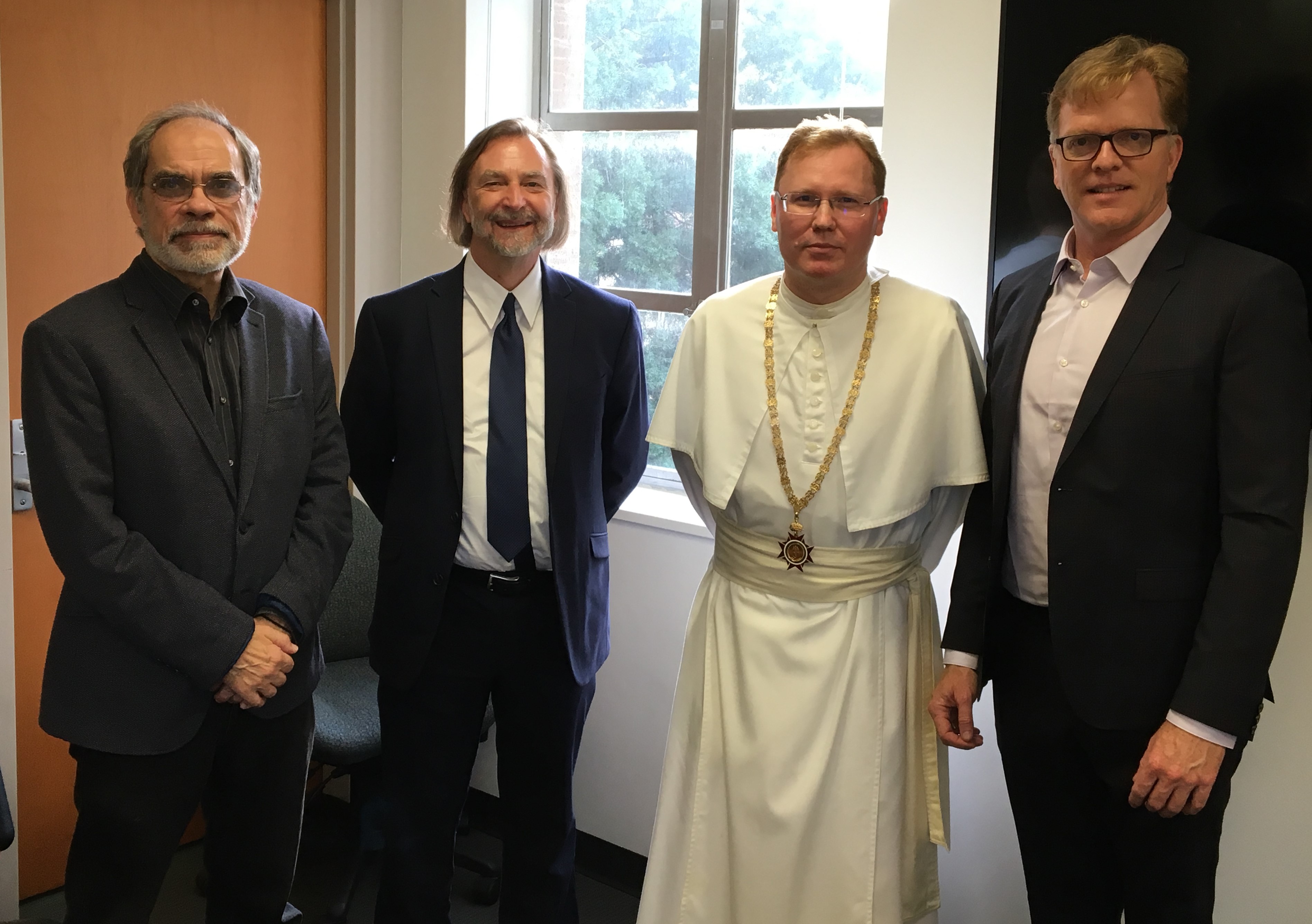 Out of the ten campuses of the University of California (UC Berkeley, UC Santa Barbara, UC San Diego, etc.) UCLA is the second oldest one (established in 1868). According to the evaluation of "Higher Education World University Rankings 2018" of Times, the UCLA take the 15th place among all the universities of the world.
The UCLA is one of the few Humanities centers in the United States of America, which goes on with effective scientific activity in connection with the Eastern European region. Since the strongest Aremenian diaspore on the Western-world is Los Angeles-based, therefore – uniquely in the world – on the UCLA there are two Armenology departments. Due to this fact it was possible to develop the content of the cooperation agreement by Bálint Kovács, the director of Armenology Institute of PPCU and the President of PPCU.
The document ensures the cooperation not just on the field of Armenian studies, but expands into other fields of humanities and social sciences, like History, Central Europe Studies, and Slavistics. The two universities would like to achieve a common educational and research project (Black Sea Studies) with a focus on South-East Europe, to which the Institute of History of PPCU has excellent connections.
The cooperation opportunities were discussed on the official meeting, where both Dr. Szabolcs Szuromi, DSc. and David Schaberg, the Academic Dean of Humanities of UCLA expressed their convictions on the stop-gap character of the agreement; it is relevant not even to the master and postgraduate trainings, but to the scientific research areas, as well. Because of this, the cooperation makes the exchange of students and professors, and the common scientific work possible. Ronald Vroon, the Head of Department of Slavic Languages and Literature said that although there used to be a Hungarian History Professor and there is still a Hungarian Lecturer at the university, but they would like to secure the education of the Hungarian history for a long term.
Due to the agreement, since the spring of 2019 the UCLA has already been able to join in various programs, like the expert work of the Armenian Bible exhibition of the National Széchenyi Library, or the personal and institutional participation in the "Armeniens in Central Europe" summer university, planned for the summer in 2019.