PPCU Professor Awarded Ivan Franko Prize, Honorary Degree
July 6, 2017
Professor Michael Moser, member of the Polish Department at PPCU has received the Ukrainian Ivan Franko International Prize and also an honorary professor title at the Taras Shevchenko National University of Kyiv.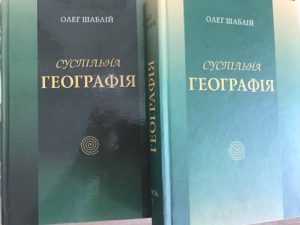 The reputable Austrian Slavist and Ukrainist's book, the New Contributions to the History of the Ukrainian Language was published in 2016 and is considered a great contribution to the field of Ukrainian Studies by a jury of international experts.
On behalf of the presidentship of Ivan Franko National University of Lviv, Maria Zubrytska, Vice-Rector for Research, Teaching and International Cooperation, presented to Professor Michael Moser a symbolic gift – a copy of the old Ukrainian stylus from the princely era found by University archaeologists. Zubrytska expressed gratitude for his significant contribution to the development of Ukrainian studies, popularisation of the Ukrainian language and culture in the world and expressed hope for further fruitful cooperation.