Kick-off Conference Report
December 19, 2019
On 2-3 December 2019 the first event of our international research project "Shakespeare in Central Europe after 1989" supported by the Visegrad Fund took place.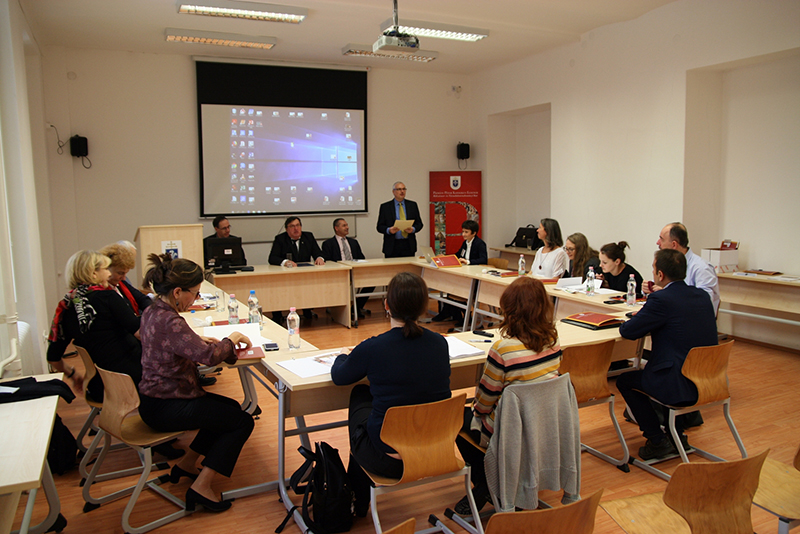 The kick-off conference, financed and hosted by PPCU and lasting for one and a half days, offered all the participants a chance to meet and interact in person. Day one saw the invitees outline the focus and the scope of their individual research, and propose their plans and tasks pointing out potential areas of future mutual cooperation. The workshop on day two was devoted to the elaboration on both the professional and the operative details of the members' collaboration. For instance, thematic groups were formed, the online platforms of sharing our research were worked out, a historical timeline along with a collection of significant performances was planned, and deadlines, counting back from the promised publication in Theatralia (see the program here) were set. Even the suitable date for the next workshop in 2020 in Bratislava was settled.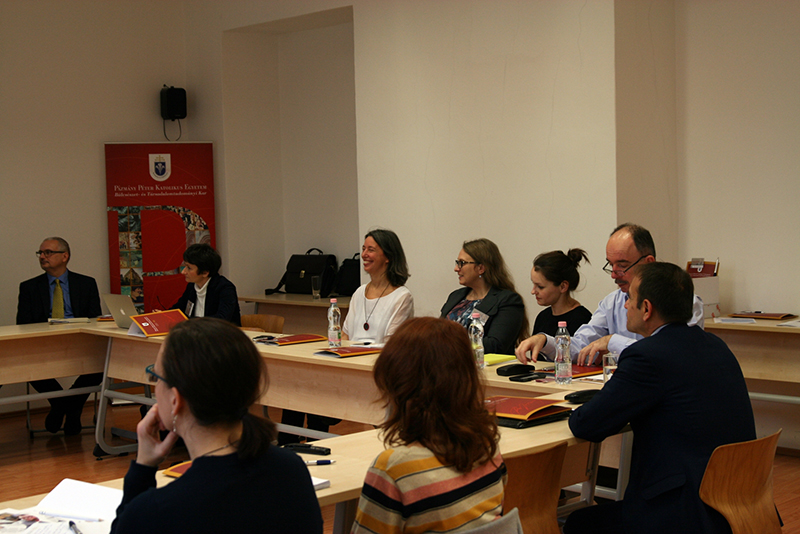 Perhaps the most important idea on which we, academics from the Czech Republic, Slovakia, Hungary, Poland and Romania managed to agree was that our volume will succeed only if our individual studies are as tightly interrelated as possible to exhibit a reliable image of our common heritage and regional identity in the Central European region through the reception of Shakespeare in the theatre.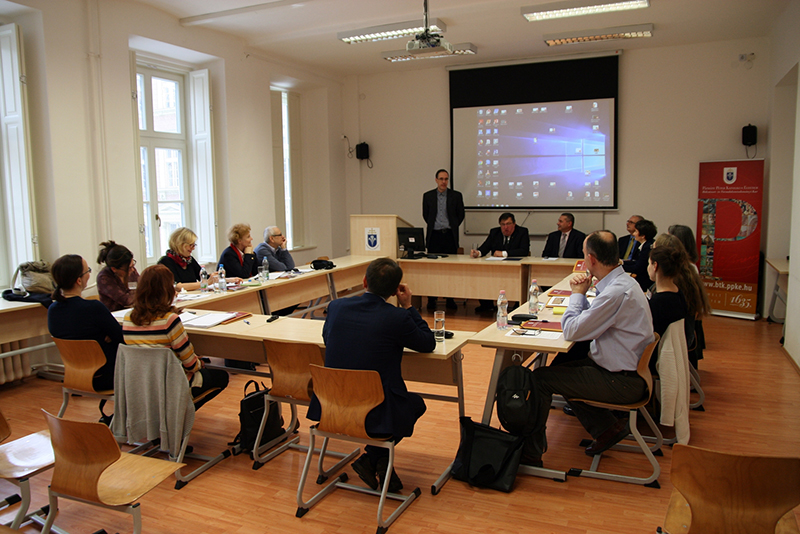 The event was officially opened by the University's Vice Rector, Dr János Frivaldszky, the Dean of the Faculty of Humanities, Rev. Mons. György Fodor, Dr Károly Pintér, Head of the Institute of English and American Studies, and the project coordinator Dr Zsolt Almási. The tone of the scholarly yet highly witty opening speeches set the friendly atmosphere of the entire gathering for both days.