Miklós Kőszeghy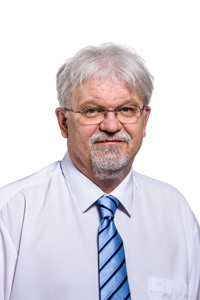 Dr Miklós Kőszeghy is head of Department of Ancient History. He holds lectures and seminars of topics of history of Ancient Near East. His special research interest focuses on history, religion and everyday life of Ancient Israel, on ancient Hebrew epigraphy and on biblical archaeology.
He studied history at Eötvös Loránd University from 1982 till 1989. He also studied ancient history, Old Testament, Assyriology, biblical archaeology and Semitic philology at the universities of Vienna, Basel and in the Deutsches Evangelisches Institut für die Erforschung des Heiligen Landes in Jerusalem. He received his PhD degree (doctoral exam 1998, official title 2001) in Seminar für Alte Geschichte of the University of Basel. His habilitation (2003) is from the Evangélikus Hittudományi Egyetem, Budapest.
He is author of six books (the latest one: Keine Stadt lebt für sich allein. Jerusalem und seine Agglomeration vor dem babylonischen Exil, AOAT 421, Ugarit Verlag, Münster, 2015). He also published about seventy articles in Hungarian, German and English on his research topics.