Tan Yue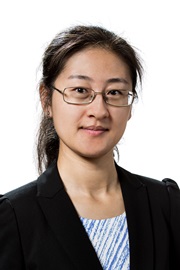 Office: Sophianum 306
Phone: (36)-(1)-235-3030/4160
E-mail: tan.yue@outlook.com
Born in China, she obtained a BA degree in English Literature at Heilongjiang University of Science and Technology in 2008. She finished the Master's Program in Teaching Chinese to Speakers of Other Language at Beijing Foreign Studies University in 2011.
After 2010, she taught elementary Chinese to foreign students at the Beijing Institute of Technology, and worked as a tutor of Korean and Italian students at Beijing Foreign Studies University. She has lived in Malaysia from 2011 to 2013, where she worked as a language teacher and program organizer at the Confucius Institute at the University of Malaya.
At present, starting in 2014, she teaches Chinese as a full-time native language teacher at the Department of Chinese Studies of Pázmány Péter Catholic University, Hungary. Her main research area is teaching Chinese as a foreign language.