László Zsinka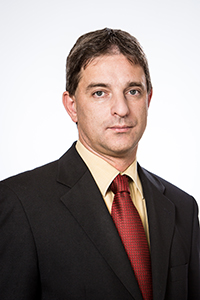 What is your area of research? How long have you been working in this field? How long have you been lecturing at PPCU?
Above all, my research covers the role and place of Europe in the global history, European intellectual history, the European cultural and educational history, and the current questions of the European integration in the last two and a half decades. I have been lecturing at PPCU since 2013. Besides this, I also have been working as a part-time lecturer at Corvinus University, since 1994.
When you were a university student yourself, did you ever study abroad? If you did, what courses did you take?
I completed my university studies in the late 1980s. In the years right before the transformation of regime a good opportunity appeared to build relationships with foreign student organizations, due to which we were able to organize an international conference.
Have you got any recent teaching experience at foreign universities and with the students of these universities?
I participated in international seminars at various Western-European universities (Rotterdam, Leuven) as well as in international educational and research projects. The most significant among them was the PHARE Programme financed by the European Union, in which I played a role in the foundation of the Hungarian network of European Studies Centres.
Your lectures here, at PPCU, are very popular with foreign students. To what reasons do you attribute this?
I feel, that the majority of students is pleased to take on a course on civilization history, which gives them the opportunity to understand deeply the historical roots of their own cultural identity.
How easy is it to find the way to your guest students, to reach them and to get on with them?
Foreign students are exceedingly open and interested. As a result, building a positive relationship with them is especially simple and easy. They are also really grateful for every form of personal connection.
Are you able to make time for your foreign students out of the tight timeframes of the lectures?
I was to plan a cultural historical tour in Budapest for foreign students many times, which unfortunately did not come true bacause of organizational difficulties.
Can you contribute to broadening your foreign students' horizon about Hungary and Hungarian culture?
Sometimes, during my History of Civilization course I touch upon questions of Hungarian history as a variant of the European civilization history.
What do you like about teaching foreign students?
I really do like the multicultural atmosphere, which evolves during the educational activity, for example, a 'valueproblem' could become interesting in particular, if we integrate the different thinking and aspects of foreign students, as well.
How can you introduce your foreign students to our university, its past and its spirit?
From this point of view. I am lucky because of the topic of my course. The Christian values represented by our univesity could be portrayed in the framework of the history of the European civilization per their historical evolution those. Obviously, these values are worth being presented in a dialoge with other values.
Could you mention any differences between Hungarian and foreign students in terms of their needs or expectations?
Foreign students seem to be more active in the classes, they are more used to the fact that their activity contributes to their evaluation at the end of the semester.
Do you ever give your Hungarian students advice on where to spend their Erasmus scholarship? What aspects do you take into consideration when you do so?
There is a huge and diverse supply in the European higher education. I usually suggest to my students that they should prefer the Western European univesities with long tradition, and their decision should be based on quality aspects.
Last but not least, when you have spare time, how do you usually spend it?
I like nature very much, as well as hiking, swimming, reading and travelling.