Michele Sità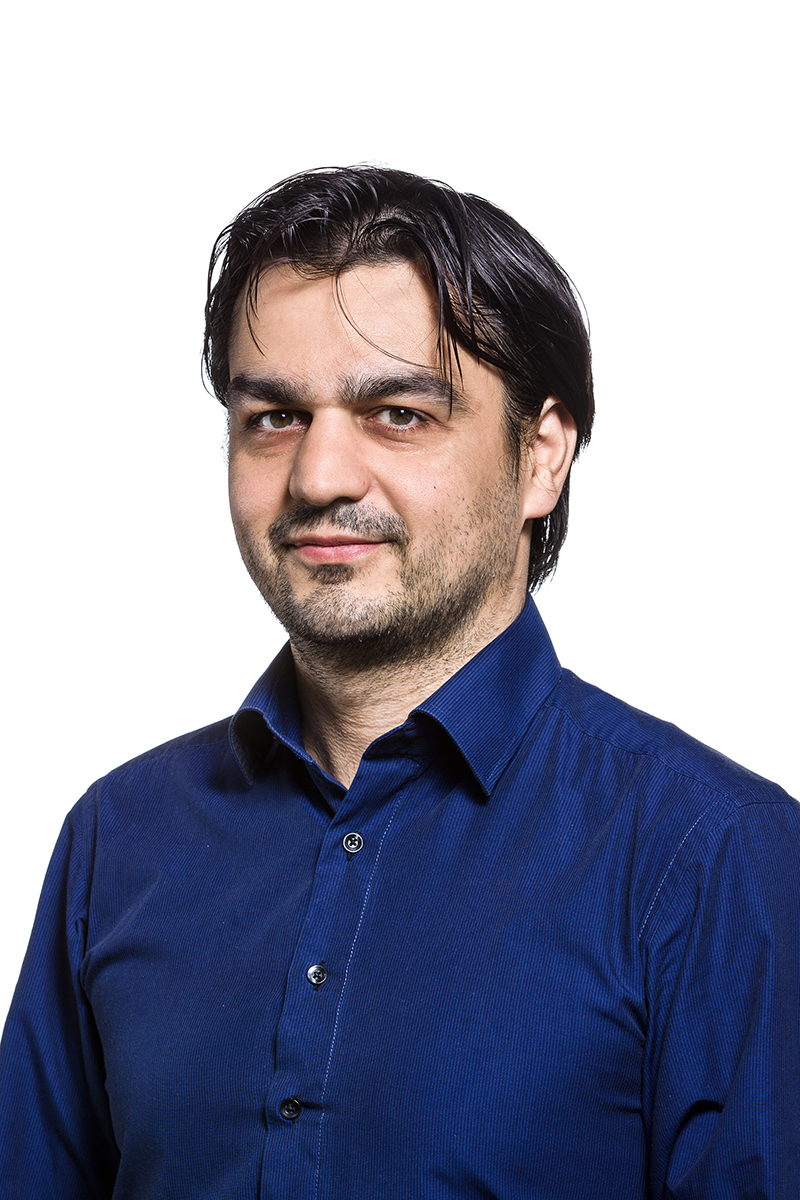 What is your area of research? How long have you been working in this field? How long have you been lecturing at PPCU?
My research field is mainly related to existentialist philosophy and literature. I graduated in literature and philosophy at the University of Messina and later I obtained the PhD degree in philosophy at ELTE. Over many years I also studied issues related to Italian cinema and theatre. I am one of the coordinators of the MittelCinemaFest – Central European Festival of Italian Cinema organized by the Italian Cultural Institute of Budapest in collaboration with Istituto Luce Cinecittà and from seven years I have been organizing the Pázmány Film Festival, a festival of short films that mainly involves short films in Italian, Spanish and French languages. This event provides the active participation of students. I have been teaching at Pázmány since 2003.
When you were a university student yourself, did you ever study abroad? If you did, what courses did you take?
For me, Hungary was "abroad". I did my Erasmus experience at Pázmány in 2001. In early 2000s exchange projects were not yet so widespread. I wrote my degree thesis here, it was a great experience, both from an educational and human point of view. As I had already finished all my exams, I decided to attend a Hungarian language course, an English language course and a course in History of Renaissance Philosophy.
How did you choose the country and the university, and how much information did you have about the courses and the lecturers before your visit?
I chose Pázmány University because I wanted to have an experience outside of Italy. I was looking for a country that, at least in the early 2000s, was still not a very popular tourist attraction. I didn't know much about Hungary and Pázmány University, however there was a history professor from my university who had been several times in Hungary, as a scholar and as a visiting professor, also at PPCU. He told me that I had made the right decision. In addition, Hungary is a country that had always intrigued me, both for its history and for literature (just think that in Italy "The Paul Street Boys" was a compulsory reading in middle schools). I also found professors who dealt with topic of my dissertation and with whom I was able to consult in a constant and fruitful way.
Have you got any recent teaching experience at foreign universities and with the students of these universities?
I'm in contacts with the University of Messina where I graduated, but also with other universities for different exchange projects. On these occasions it is always a pleasure to meet colleagues and students from other universities.
Have you been a guest lecturer at any universities abroad? Do you have work experience with teachers/instructors at foreign universities?
In 2019 I was invited from the Italian Department at University of Nantes, where I held lectures and I attended a conference on the role of cities in contemporary Italian cinema. On these occasions, we have the important opportunity meeting other colleagues, exchange ideas and observing different realities.
Your lectures here, at PPCU, are very popular with foreign students. To what reasons do you attribute this?
There are some foreign students attending my courses, during lasts years more and more constantly. I believe this is mainly due to the ever-increasing exchange opportunities that are offered to them.
How easy is it to find the way to your guest students, to reach them and to get on with them?
Usually guest students are really motivated. I always noticed a lot of commitment in them. I think this helps the group and the teacher to find the right way to interact.
Are you able to make time for your foreign students out of the tight timeframes of the lectures?
It happens that at the end of the lesson some students stay and talk with me. In many cases on some questions related to the lessons or to have clarifications on the course in general. I think it is also a way to feel at home, especially for my compatriots, for those Italian students who, sometimes, also ask me for some practical advice or some suggestions related to their stay in Hungary.
Can you contribute to broadening your foreign students' horizon about Hungary and Hungarian culture?
I think so, not only by highlighting the links between Italy and Hungary, but also trying to make our students interact as much as possible with foreign students.
What do you like about teaching foreign students?
I like to notice the atmosphere of confrontation established between them and our students. I think it is an important moment of dialogue that I always try to promote and support as much as possible. I myself was an Erasmus student at this university, perhaps that's why I like that atmosphere, because I'm able to see in those students as I was... just a few years ago.
Could you mention any differences between Hungarian and foreign students in terms of their needs or expectations?
I don't think there are big differences between Hungarian and foreign students. The expectations are very similar, maybe we can notice some difference in the university system on different countries.
How can you introduce your foreign students to our university, its past and its spirit?
I always try to make students from abroad feel at home in a friendly and prestigious environment, also referring to my personal experience. I believe that commitment, seriousness, humanity and availability are an integral part of the spirit of this University.
Do you ever give your Hungarian students advice on where to spend their Erasmus scholarship? What aspects do you take into consideration when you do so?
Often are the students themselves who ask for advice. As I come from an Italian university, I think it is normal that they ask me not only information about courses, but also about Italian university life in general. I try to give them all the indications that I consider useful, but I don't want to influence them too much. I usually suggest them to fully enjoy this study and life experience.
Last but not least, when you have spare time, how do you usually spend it?
I love writing, reading, going to the theatre and cinema, but I also love playing chess and playing sports, especially football. I also have a little girl, so I really love to go back home and spend time with her, this is the best I can ask for. Days are always too short for everything!